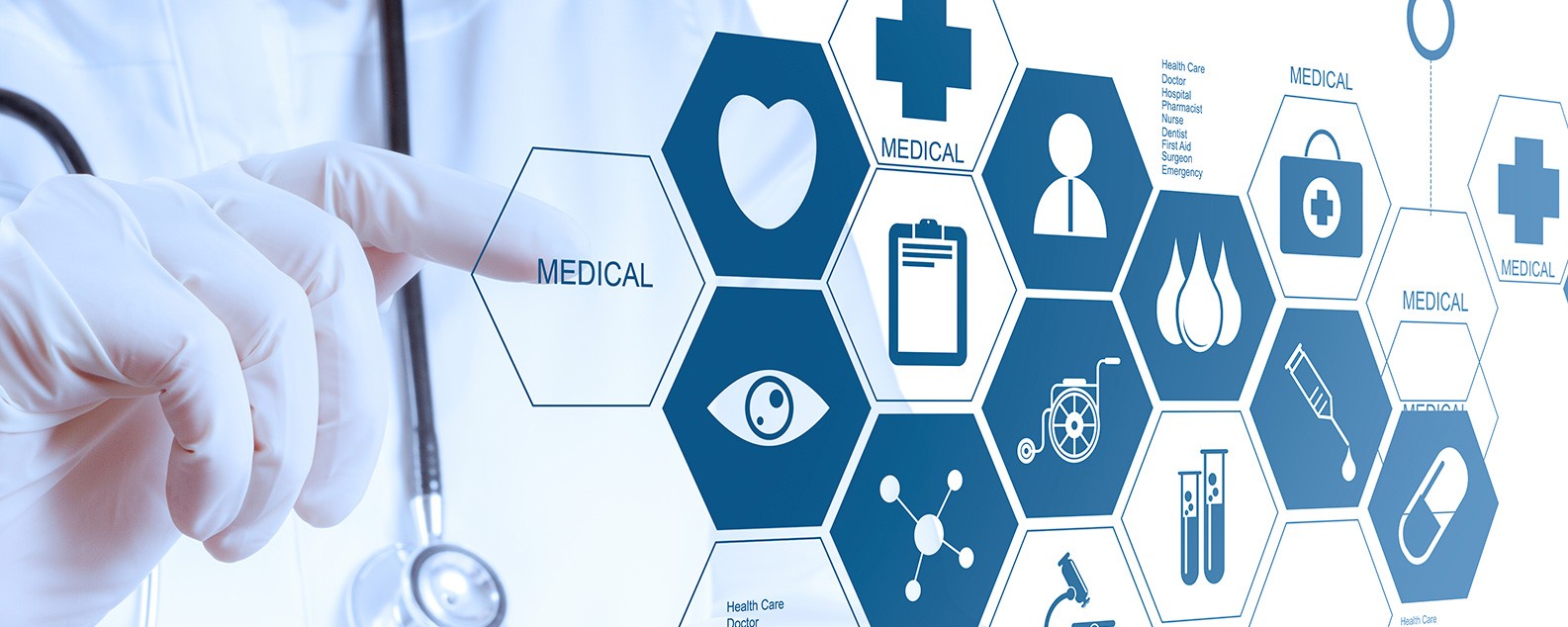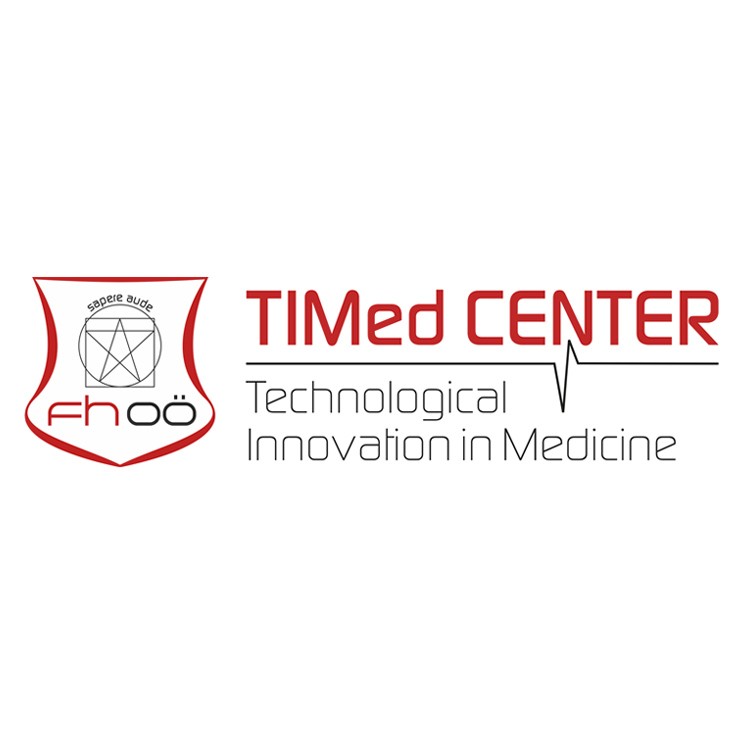 TIMed CENTER - Center of Excellence for Technological Innovation in Medicine
University of Applied Sciences Upper Austria / FH OÖ
The Center of Excellence for Technical Innovation in Medicine (TIMed CENTER) combines the strengths of the four Upper Austrian University of Applied Sciences faculties in Hagenberg, Linz, Steyr and Wels to develop technical solutions in the fields of medical engineering, medical materials, and digital health. The TIMed CENTER research groups are dedicated to new research questions and problems in the six interdisciplinary research fields of Data Science and Systems Engineering, Biomedical Sensor Technology, Biomimetics and Materials Development, High-Resolution Imaging, Medical Simulators, and Drug Characterisation.
Services
Data Science and Systems Engineering
Biomedical Sensor Technology
Biomimetics and Materials Development
High-Resolution Imaging
Medical Simulators
Drug Characterisation
Equipment / infrastructure
To promote research cooperations, we offer access to our Core Facilities. These can be understood as centralised, shared resources that provide access to high-end instruments, cutting-edge technologies, state-of-the-art methods, and services, as well as competent consulting services to address complex RDI issues.
Medical 3D-Nanolithography for Additive Manufacturing
Nanoscopic Characterization of Cellular Processes
Dynamics and Interactions of Bio-Nanostructures
Medical Simulators
Bioactive Ingredients Research
Bioinformatics and Image Processing
Best practices / case studies of cooperation
CAC-SuMeR - Czech-Austrian-Center for Supracellular Medical Research
In this cooperative project lead by the FH Upper Austria, interdisciplinary research focuses on the production of organ-like carrier structures. Goals of this study are the lithographic structuring and biomolecular analysis on the nanometer scale, e.g., generating a 3D-model-system for blood vessels for the investigation of arteriosclerosis or the analysis of the metabolism via the blood-brain barrier.
Partners: FH OÖ Forschungs und Entwicklungs GmbH, Austria (lead partner); Mikrobiologický ústav AV ČR, v. v. i., Czech Republic, Biologické centrum AV ČR, v. v. i., Czech Republic
Duration: 09/2016 – 08/2019
Funding: The project is funded under the "Interreg Austria-Czech Republic 2014-2020" program by the European Regional Development Fund (ERDF) and the Federal State Upper Austria.
ImageHeadtstart
In a consortium led by the University of South Bohemia, the ImageHeadstart project addresses the challenges of digital imaging in the fields of microscopy and tomography, using the latest approaches with the help of machine learning and artificial intelligence. Research on digital imaging techniques such as light microscopy and X-ray tomography at the partner institutions has reached a stage from which many practical applications can unfold. The main goal of the project is to help companies in the Austria-Czech Republic cross-border region to translate this knowledge into new applications and technologies.
Partners: Jihočeská univerzita v Českých Budějovicích, Czech Republic (lead partner); Ústav teoretické a aplikované mechaniky Akademie věd České republiky, v. v. i., Czech Republic; Donau Universtät Krems, Austria, FH OÖ Forschungs & Entwicklungs GmbH, Austria
Duration: 01/2020 – 12/2022
Funding: The project is funded under the "Interreg Austria-Czech Republic 2014-2020" program by the European Regional Development Fund (ERDF) and the Federal State Upper Austria.
MEDUSA - Medical Education in Surgical aneurysm clipping
The development of the revolutionary training and planning platform for neurosurgeons serves to simulate complex brain interventions in detail and in their entirety. The strengthening of cognitive and motor skills of surgeons and the development of new technologies are the focus of our concept and should significantly increase patient safety. A hybrid simulation approach will make it possible to perform interventions on artificially manufactured brains including artificial tissue, while internal anatomical structures, such as blood vessels, virtually extend the simulation environment in the form of holograms. The challenging and extensive project is only possible due to the synergistic bundling of our competences in neurosurgery, neurosciences, medical technology and artificial intelligence, which we will use to create a lighthouse project for Upper Austrian business.
Partners: RISC Software GmbH (lead partner); alpha medical concepts e.U; cortEXplore GmbH; eulerian-solutions e.U; EVO-tech GmbH; FH OÖ Forschungs- und Entwicklungs-GmbH; Johannes Kepler-Universität – Institute of Polymer Product Engineering; Johannes Kepler-Universität - Institut für Polymerwissenschaften; Kepleruniversitätsklinikum Linz - Universitätsklinik für Neurochirurgie; LIFEtool gemeinnützige GmbH; Netural GmbH
Duration: 06/2019 – 05/2023
Funding: This project is funded by the state of Upper Austria as part of the strategic economic and research program "Innovatives OÖ 2020".
PROTrEIN - Computational Proteomics Training European Innovative Network
Mass spectrometry (MS) is used to quantify known materials and identify unknown compounds. Powerful enough to uncover the structure and chemical properties of different molecules, it is one of the main technologies in proteomics (the study of the proteins expressed in cell, organism or tissue). MS is fast evolving with new acquisition methods and high-content data structures that expand the applications of the technology, many of them relying on artificial intelligence. All these experimental possibilities require the development of new algorithms, and interactive and highly visual tools. Therefore, there is a need for more sufficiently trained bioinformaticians. The EU-funded PROTrEIN project is merging the academic and non-academic sectors by training a new generation of specialised bioinformaticians to tackle computational proteomics.
Partners: Fundacio Centre de Regulacio Genomica, Spain (lead partner); Syddansk Universitet (Denmark); Max-Planck-Gesellschaft zur Förderung der Wissenschaften EV, Germany; VIB VZW, Belgium; Centre National de la Recherche Scientifique CNRS, France; Technische Universität München, Germany; Anaxomics Biotech SL, Spain; Eberhard Karls Universität Tuebingen, Germany; FH OÖ Forschungs & Entwicklungs GmbH, Austria; Thermo Fisher Scientific (Bremen) GmbH, Germany; Tampereen Korkeakoulusaatio SR, Finnland
Duration: 01/2021 – 12/2024
Funding: The project is funded under the EU HORIZON 2020 program "EXCELLENT SCIENCE - Marie Skłodowska-Curie Actions" by the European Comission.
Keywords
medical engineering, medical materials, digital health, data science, systems engineering, biomedical informatics, biomedical sensor technology, biomimetics, materials development, high-resolution imaging, medical simulators, drug characterisation