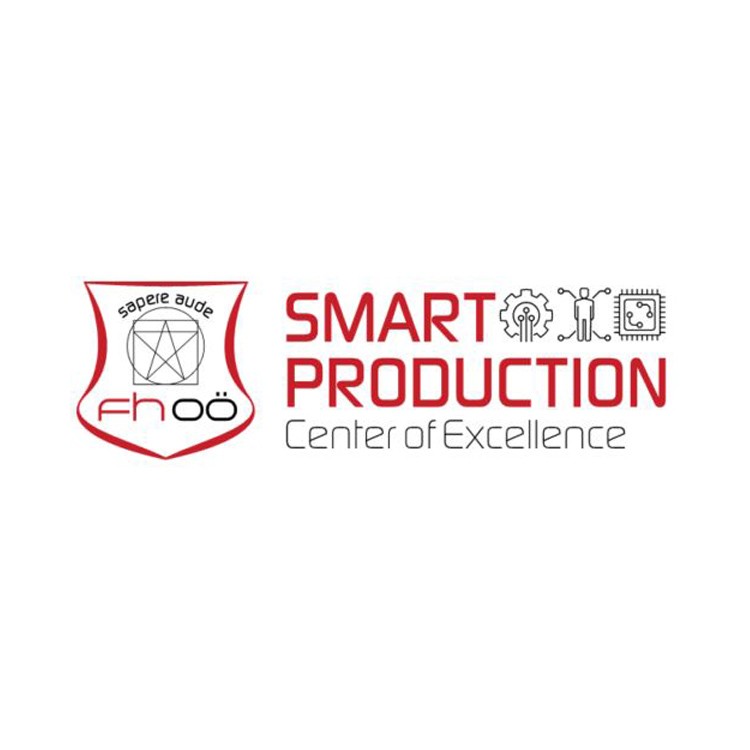 Center of Excellence for Smart Production
University of Applied Sciences Upper Austria, Campus Steyr
Intelligent production processes lead to intelligent products. Such products are not only the guarantors but also the prerequisites for the competitiveness of companies in the future. As an innovative business partner, the Center of Excellence specialises in research and transfer related to smart production. Coordination and networking of all relevant departments facilitates a lively exchange of information between the Hagenberg, Steyr and Wels campuses with regard to R&D as well as bachelor's and master's theses. Pilot projects and demonstration projects related to the theme 'Innovative Applications for the Digitisation of Production' are being carried out together with Upper Austrian businesses.
Services
For private sector:
Trainings
Feasibility Studies
Research Studies
Research Projects
Individual Industrial Projects
For public sector:
Trainings
Feasibility Studies
Research Studies
Research Projects
Equipment / infrastructure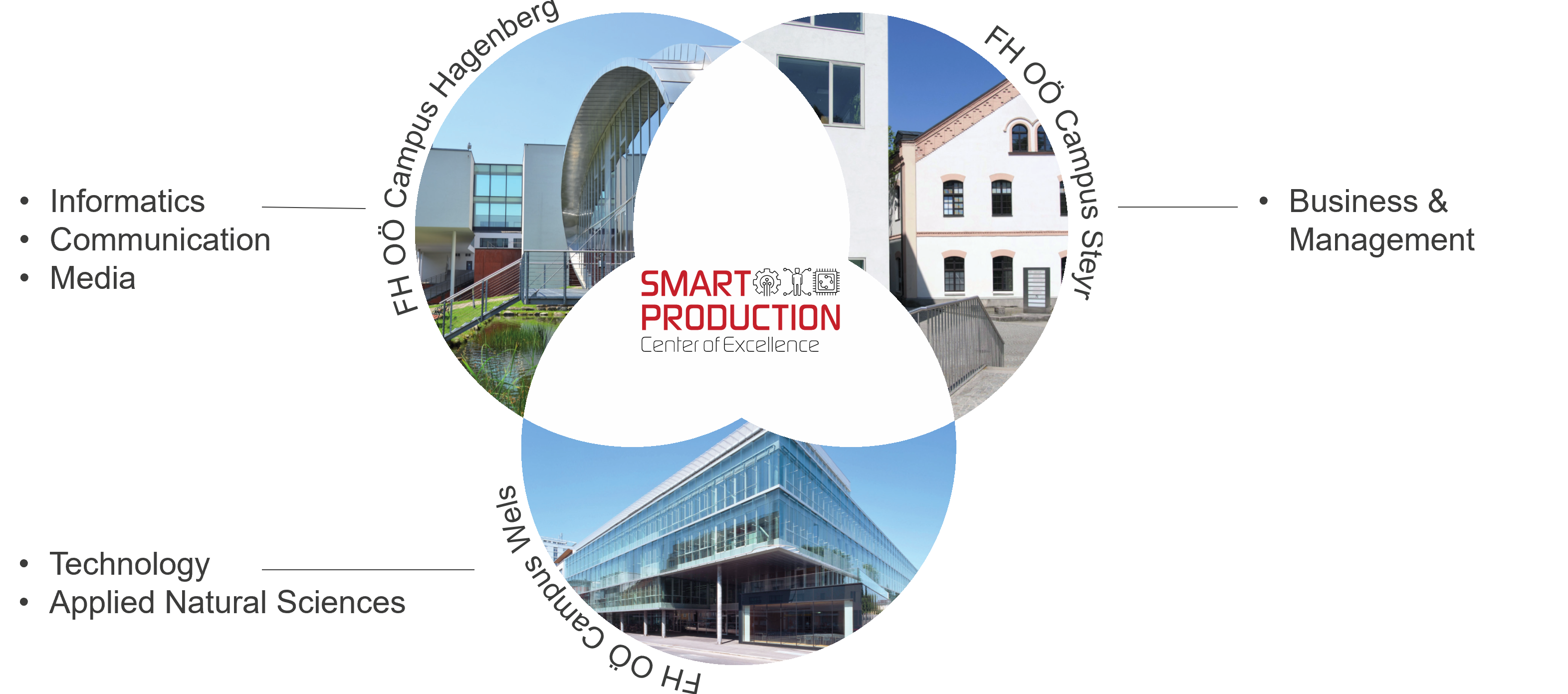 Hagenberg:
HeuristicLab (open source software for optimisation and data analysis)
PPOV-Cockpit (software for optimisation and visualisation of production data)
Cloud and high performance computing
Mixed Reality Lab
Surface Hub
Cardboard engineering
Wels:
3D printing equipment (metal, plastic, plaster)
3D digitising
Machine tools (milling, turning, forming)
Plastics processing facilities
Industrial and lighweight robots
Parts transfer system
Programmable controllers
Various data transfer systems and sensors
HMI and communication systems for process tracking
Programming and simulation systems for robots
I mage processing systems
X-ray computed tomographs
Steyr:
Simulation generator SimGen
Workshop production planning
Virtual reality hardware
Augmented reality smart glasses
OptiTrack motion capture system
Industrial camera with Machine Vision software
Best practices / case studies of cooperation
For best practices and projects see
here
.
Keywords
Internet of Things, Business Analytics / Prescriptive / Analytics, Assistance Systems, Human-Centered Technologies, Operations Management, Additive Manufacturing, Product Development